It's easier than ever before to maintain your aircraft. Approach's simple, reliable hubs will transform the way you think about avionic installs and upgrades.
Get your entire avionic stack wired in less than 3 hours! The Approach Fast Stack system is a cost-effective solution for standardizing your panel wiring and avionic interconnections.
Skip time-consuming, error-prone hand-wiring. Fast Stack hubs simplify your installs and upgrades by reducing the complicated technical details required for panel wiring. Simply select the appropriate Approach cables for your avionics, plug them in, and you're done.
Provides increased safety and reliability over traditional hand-wiring

Boosts lifetime performance of avionics with professional "ready-built" Milspec Tefzel cables

Cables comply with FAA AC43.13-1B/2A and manufacturer specs

Drastically reduces install labor charges, scope creep, and aircraft downtimes

Suitable for new, older, certified, and home-built aircraft

Designed for Garmin, Apollo, Bendix/King stacks and most other avionic equipment

Compact, lightweight design permits installation anywhere behind the instrument panel and eliminates wiring clutter

Utilizes centralized grounding, uniform cable shielding, and proper termination to minimize electronic noise and other associated problems for a new level of safety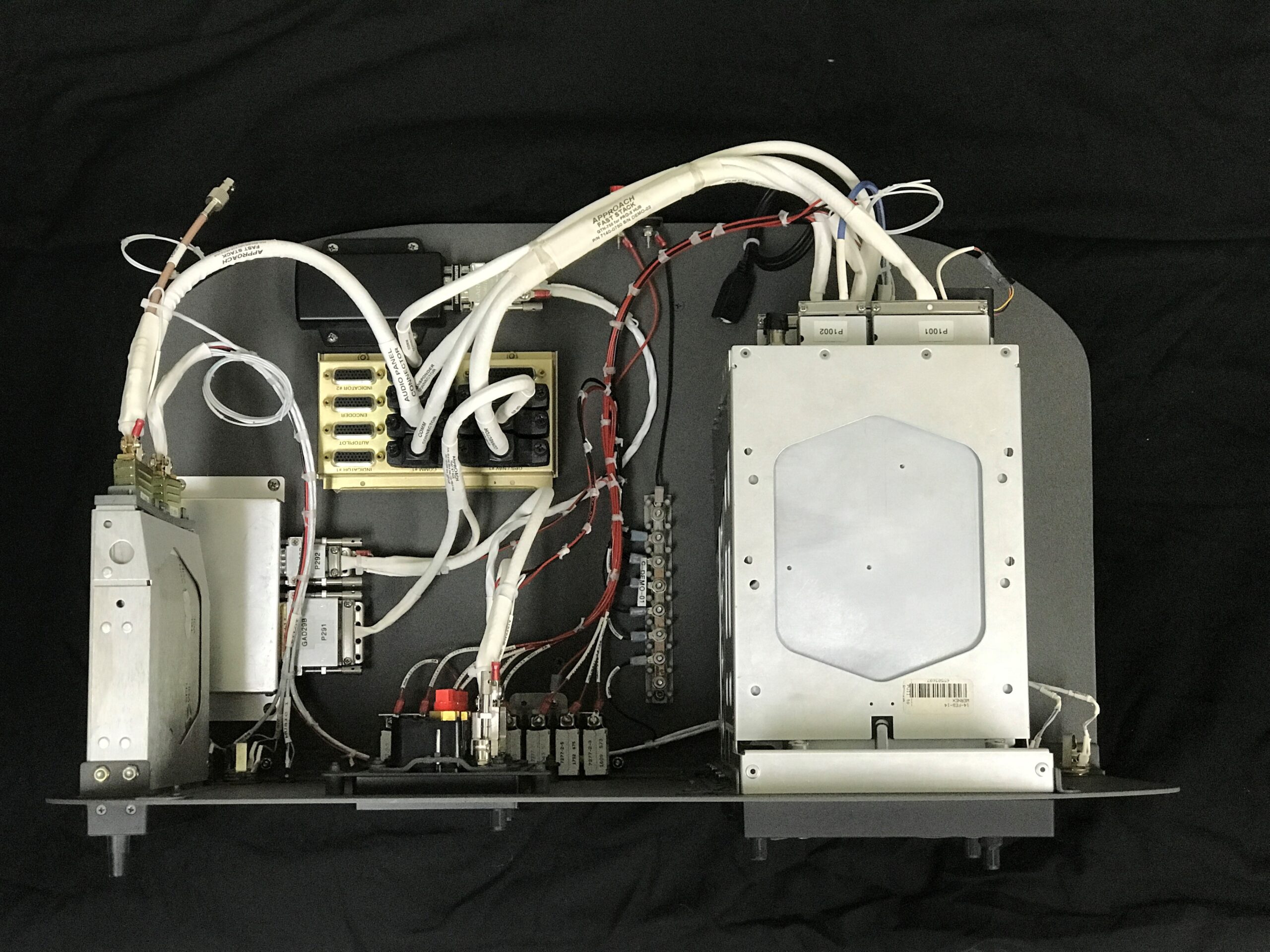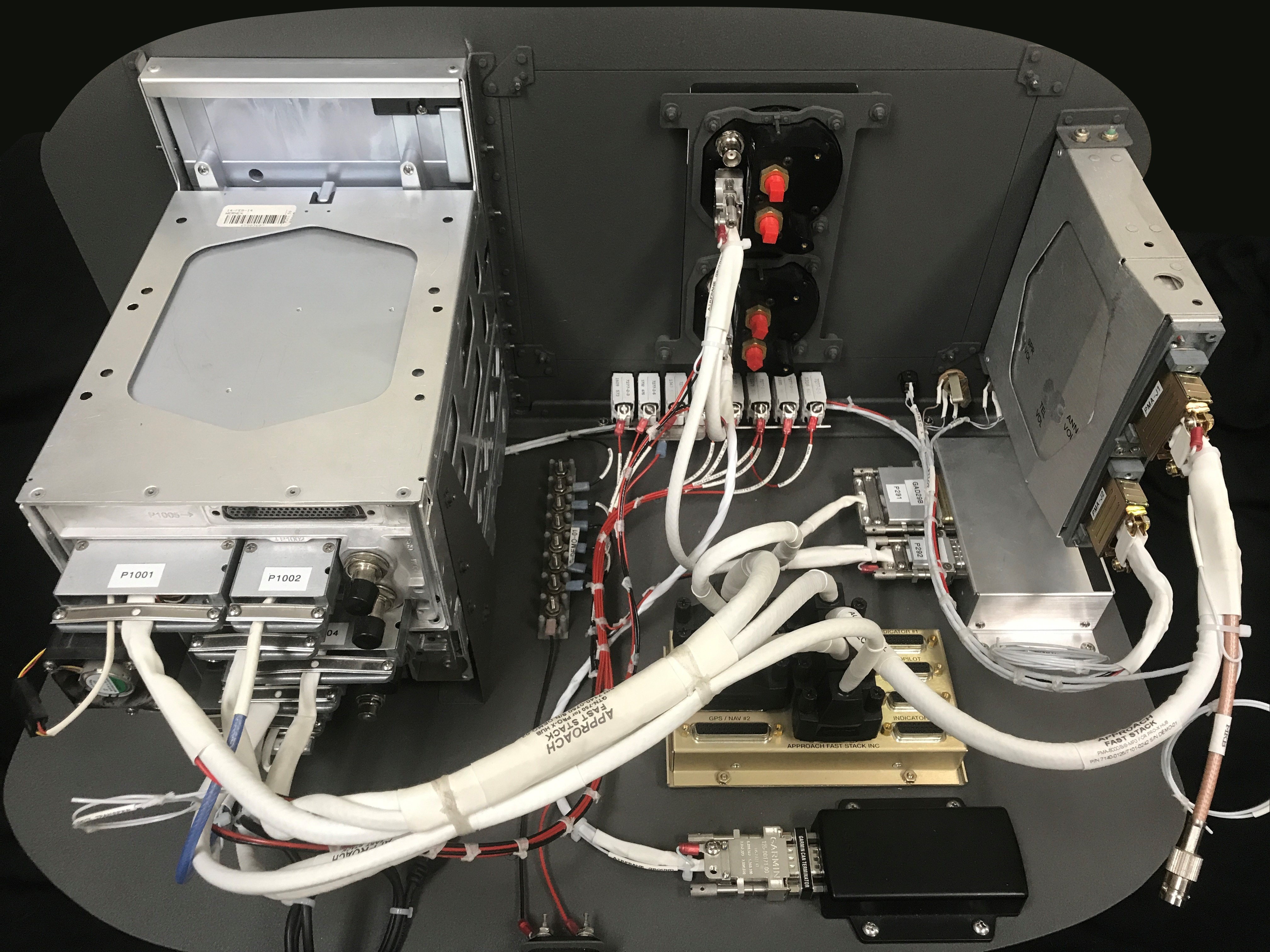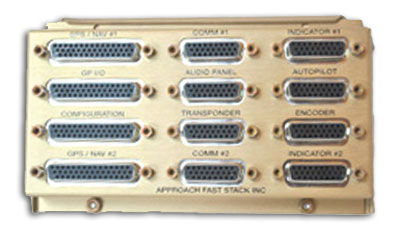 Pro-X Hub (IFR EFIS Centric)
The Fast Stack Pro-X Hub is designed for an IFR EFIS centric configured instrument panel. It is compatible with Garmin NAV/GPS/COM, audio panels, intercoms, moving map displays, VOR indicators, HSIs, and just about any "send and receive" Electronic Flight Information System (EFIS). FAA-PMA.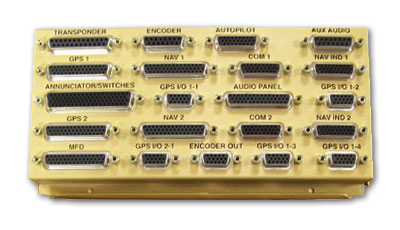 Pro Hub (IFR Centric)
The Fast Stack Pro Hub is ideally suited for IFR configured instrument panels. The wiring system is compatible with most NAV/GPS/COM, modern audio panels, intercoms, moving map displays, VOR indicators, HSIs, RMIs, ADFs, annunciators, mode control, and just about any "send and receive" RS-232 formatted electronic device. The Pro Wiring System is designed for a full Garmin, Apollo, or Bendix/King stack and includes an autopilot interface.